Wayside Recs PRES: WSFR001 SOLARCUBE-PHLEGM COCK :FREE:
Napisane:
27 gru 2007, 17:53
HAPPY HOLIDAYS! FROM EVERYONE @WAYSIDE RECORDINGS PLEASE ENJOY THIS FREE RELEASE FROM ONE OF HUNGARY'S FINEST UP AND RISING DRUM AND BASS PRODUCTION OUTFIT'S SOLARCUBE.
TODAY, CHRISTMAS DAY, WE RELEASE "PHLEGM COCK". A PERFECT DEMONSTRATION OF SOLARCUBE'S PRODUCTION POWER. AS IT SETS THE PACE FOR THE LABEL TO LAUNCH. I AM PROUD TO GIVE PHLEGM COCK TO THE WORLD AS OUR FIRST WAYSIDE RELEASE!
LINK!
http://www.everydayjunglist.org/members/15/audio.php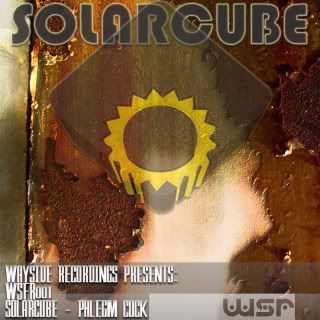 HTTP://WWW.VIRB.COM/WAYSIDERECS